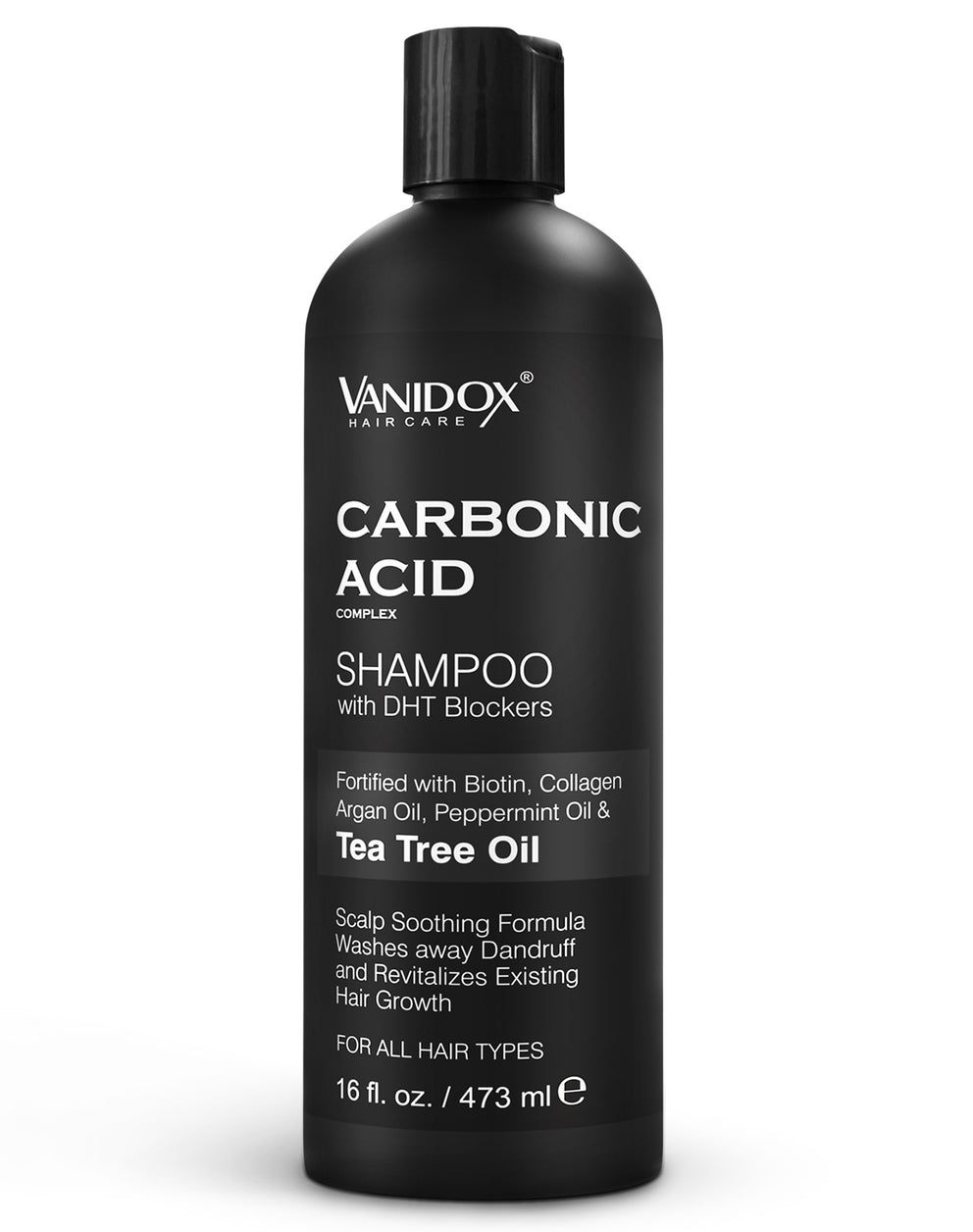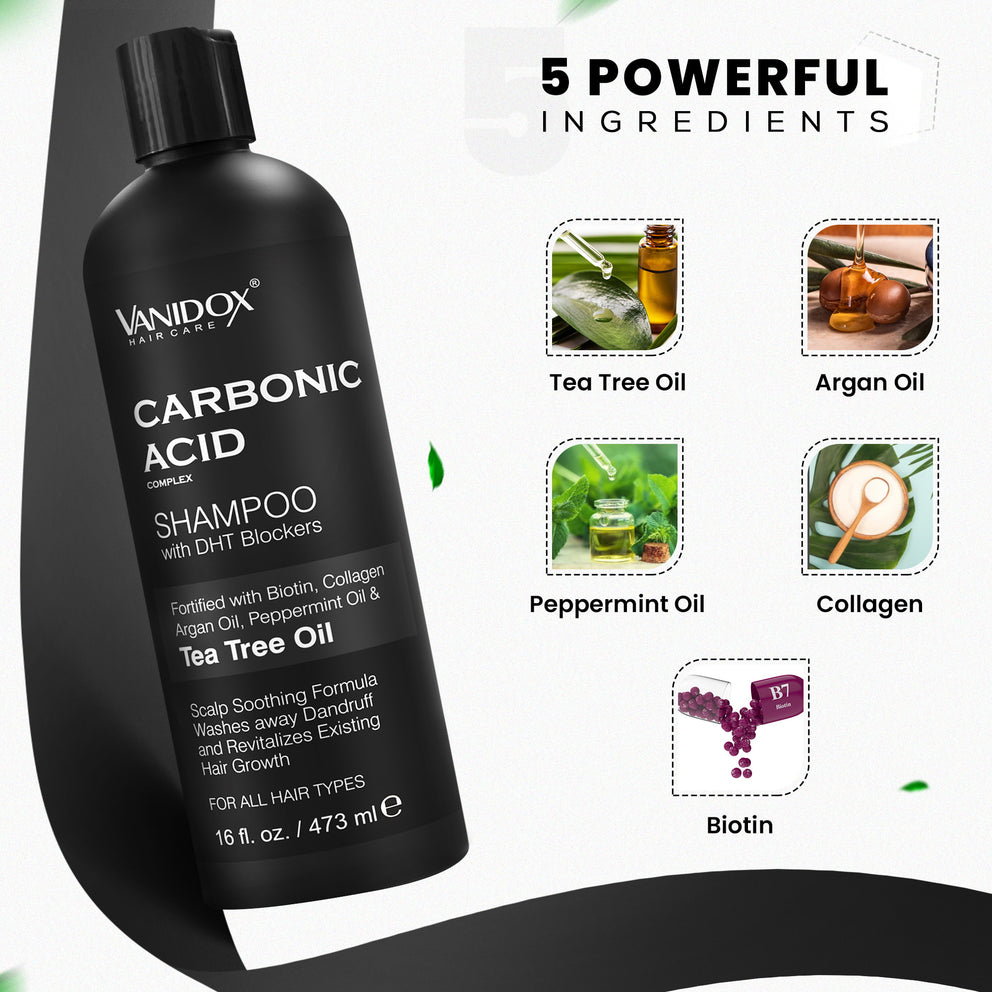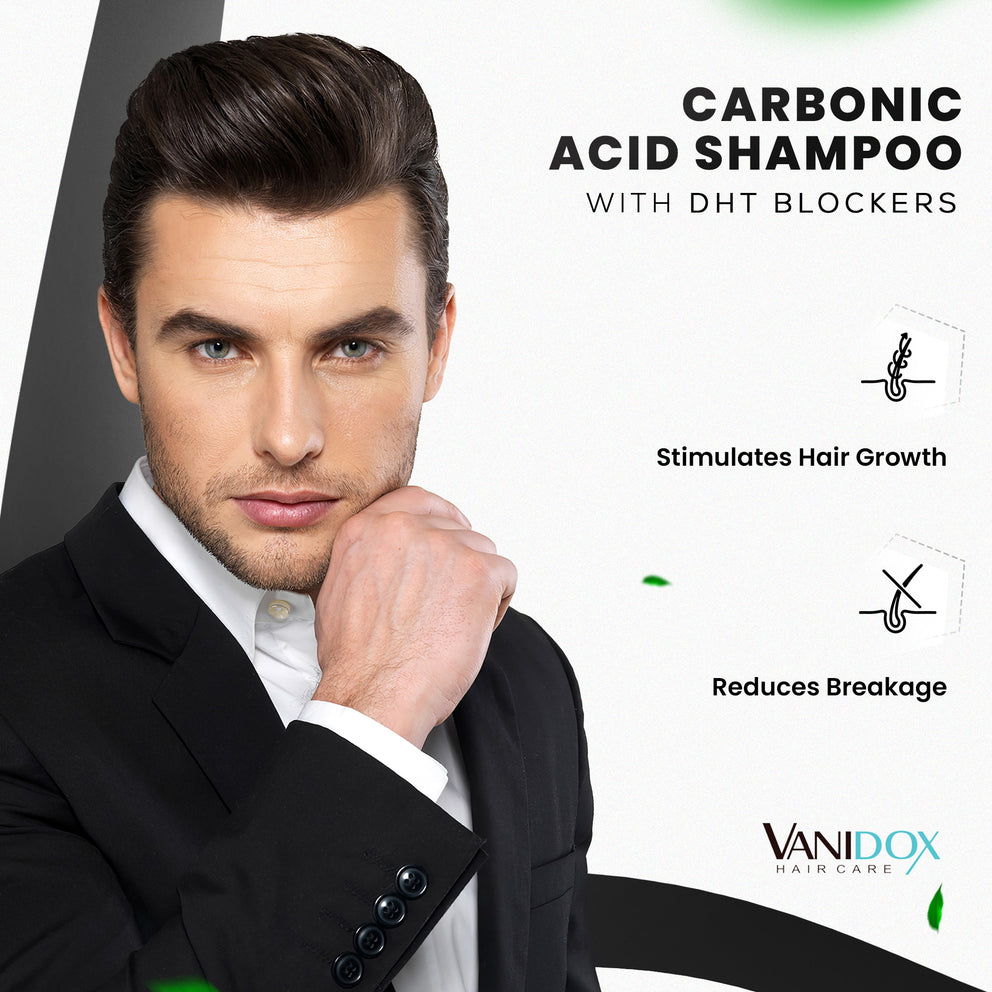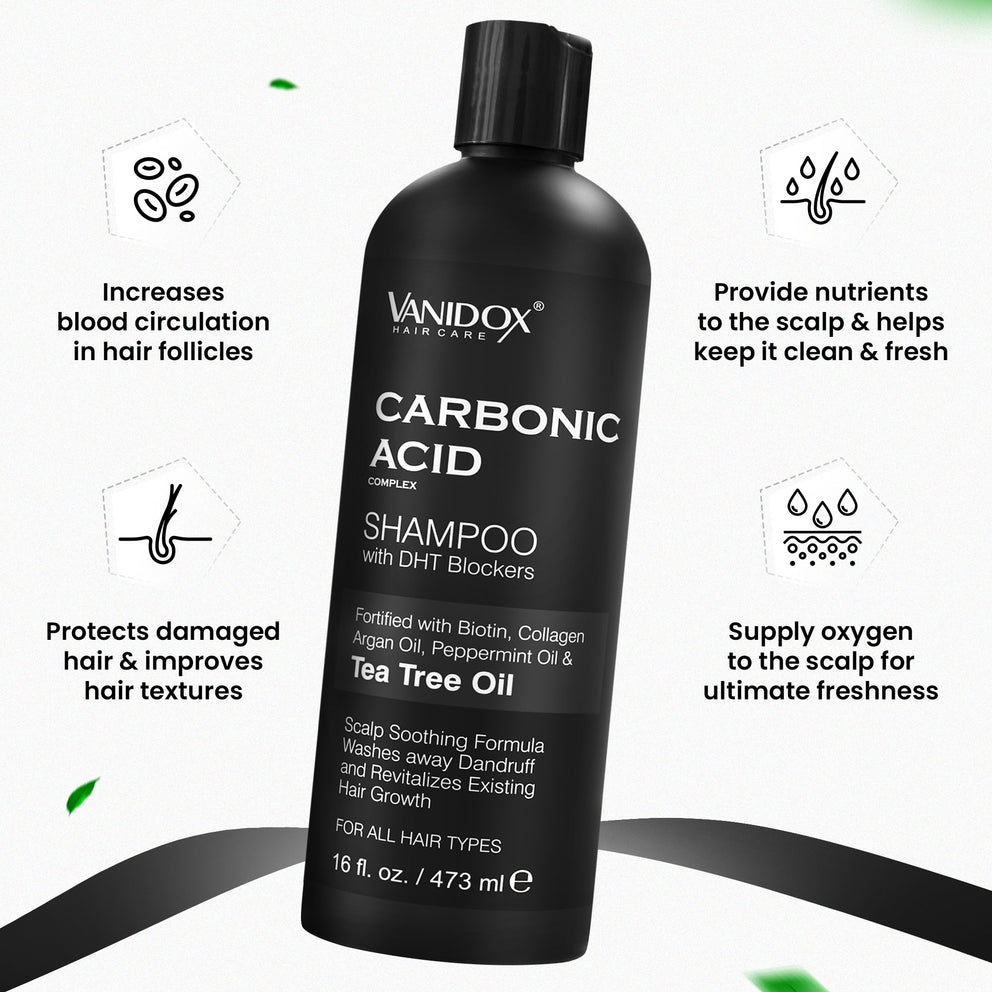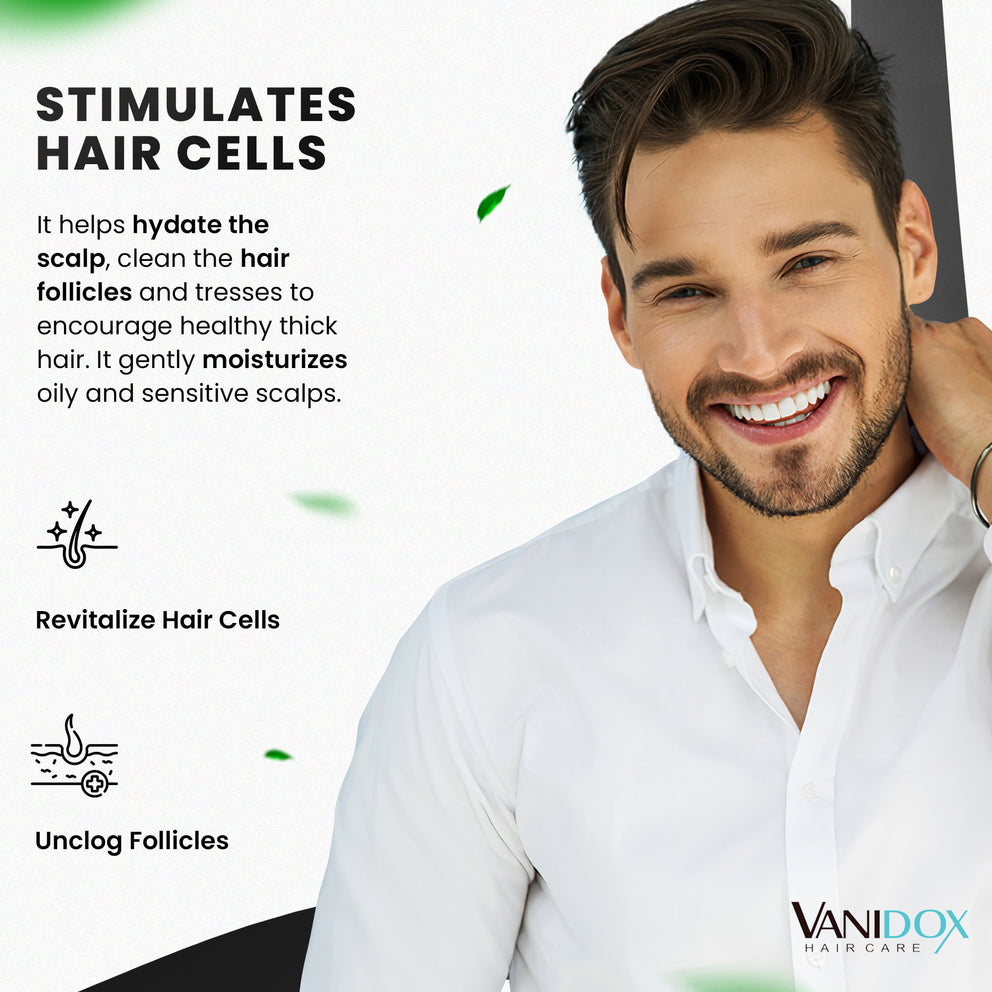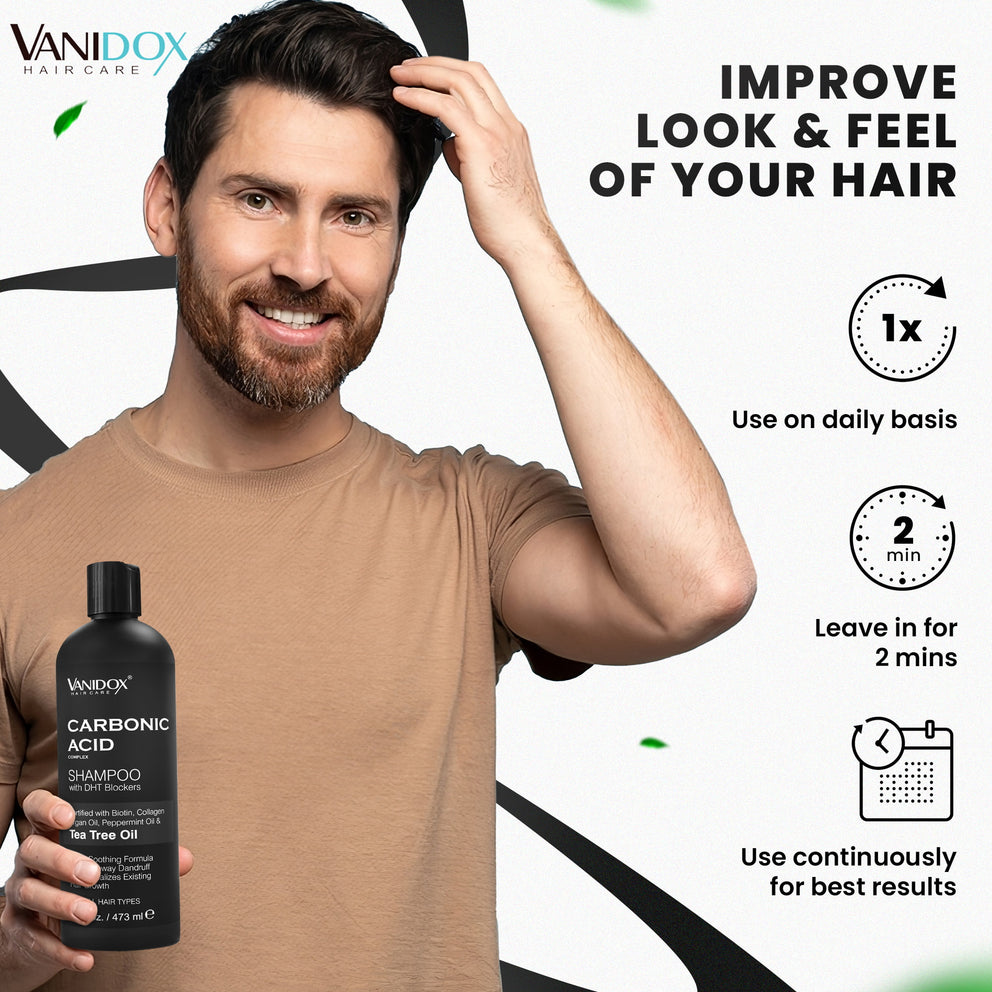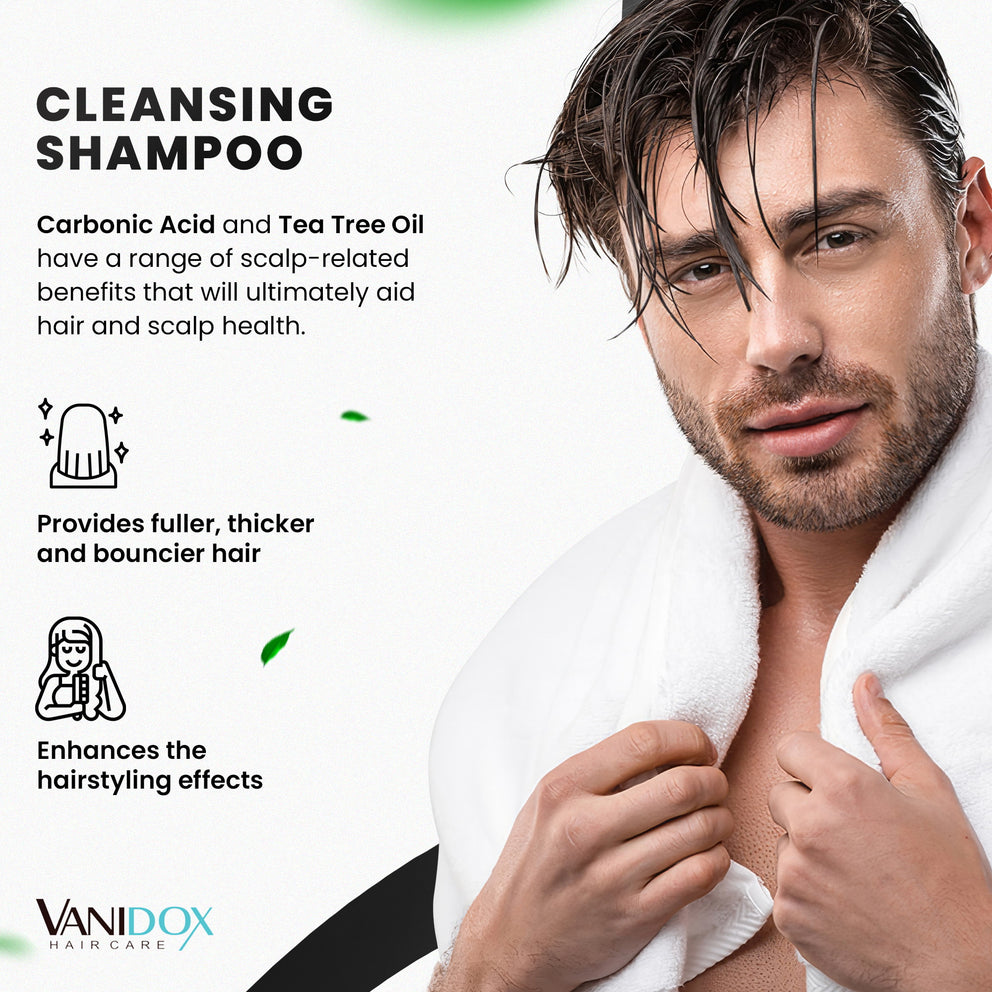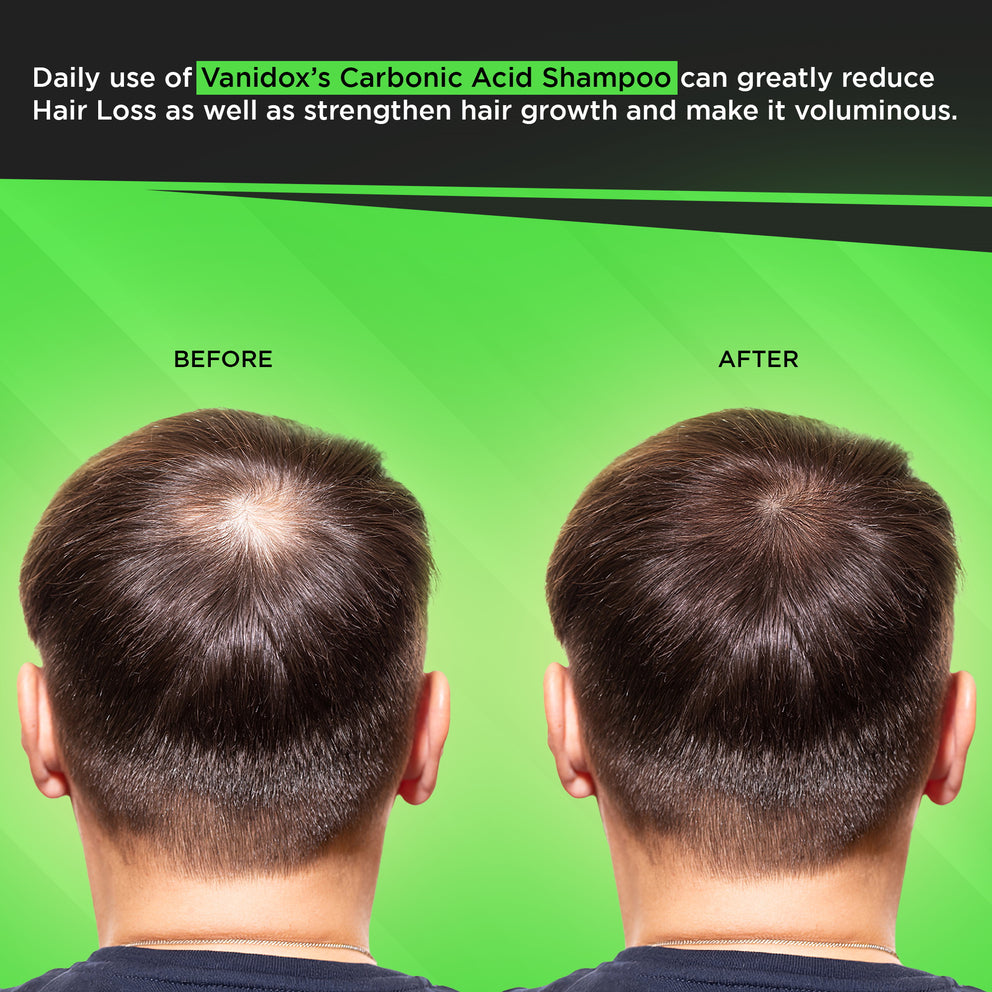 Carbonic Acid Shampoo | Revitalizes Hair Growth | Scalp Soothing Fo...
$27.95
$39.55
--- TODAY OFFER --- Order 2 at $19.99 each + Free Shipping Hair Growth Shampoo with DHT Blockers, Tea Tree Oil, Biotin, Collagen, Argan Oil, and Peppermint Oil - Helps Hydrate the Scalp (16 Fl Oz) CLEANSING SHAMPOO FOR DRY SCALP: Carbonic Acid & Tea tree Oil have a range of scalp-related benefits that will ultimately aid hair and scalp health. It is a natural solution for reducing dandruff, moisturizing the scalp, increasing circulation for fuller hair, strengthening hair and unclogging follicles. STIMULATES HAIR CELLS: the Carbonic Acid stimulates the hair cells in the pores to promote hair growth. Our deep cleansing hair thickening shampoo helps hydrate the scalp, clean the hair follicles and tresses to encourage healthy thick hair. PROTECT & STRENGTHEN: Our Key Active Ingredients including Carbonic Acid, DHT Blockers, Tea Tree Oil, Biotin, Collagen, Argan Oil, and Peppermint Oil, protect your hair and scalp from further damage caused by external factors that lead to hair loss or thinning hair. These ingredients strengthen the hair shaft and cleanse the scalp making the overall hair structure healthier from within. BENEFITS OF THE CARBONIC ACID SHAMPOO: Provide nutrients to the scalp and helps it to keep clean and fresh, helps to unclog hair pores, increase blood circulation in hair follicles and repairs damage, retain the moisture in hair and keep it healthy and glossy. It works on a cellular level to produce positive results by revitalizing hair cells. MADE IN USA & NEVER TESTED ON ANIMALS: Only the best, and highest ingredients go into our products! 100% Money Back Guarantee for any reason. Scent: Herbal Mint Size: 16 Fl. Oz Active Ingredients: Purified Water, Cocamidopropyl Betaine, Sodium C14-16 Olefin Sulfonate, Sodium Lauroyl Sarcosinate, Cocamidopropyl Hydroxysultaine, PEG-150 Distearate, Glycol Stearate, Aloe Barbadensis (Aloe Vera) Gel, Methylsulfonylmethane, (MSM), Butylene Glycol, PPG-26-Buteth-26, PEG-40 Castor Oil, Apigenin, Oleanolic Acid, Biotinyl Tripeptide-1, Polyquaternium 10, PEG/PPG-75/25 Carbonic Acid Copolymer, Citrus Aurantium (Orange) Oil, Mentha Piperita (Peppermint) Oil, Phenoxyethanol, Caprylyl Glycol, Potassium Sorbate, PPG-Ceteth-20, Serenoa Repens (Saw Palmetto) Extract, Curcubita Pepo (Pumpkin) Seed Extract, Propylene Glycol, Sorbitan Oleate, Cocoyl Hydrolyzed Keratin, Biotin, Balm Mint (Melissa Officinalis) Extract, Sodium Chloride, Hydrolyzed Collagen, Argania Spinosa (Argan) Oil, Melaleuca Alternifolia (Tea Tree) Oil, EDTA, Tocopheryl Acetate (Vitamin E). Safety Information: for external use only. Rub a very small amount on the inside of your elbow area to test for any allergic reaction before use. Avoid contact with eyes because it may cause irritations. If it gets into eye, rinse thoroughly with water. Keep out of the reach of children. If pregnant, consult with your health care provider before use. This product is not intended to diagnose, mitigate, treat, cure or prevent any disease. --- TODAY OFFER --- Order 2 at $19.99 each + Free Shipping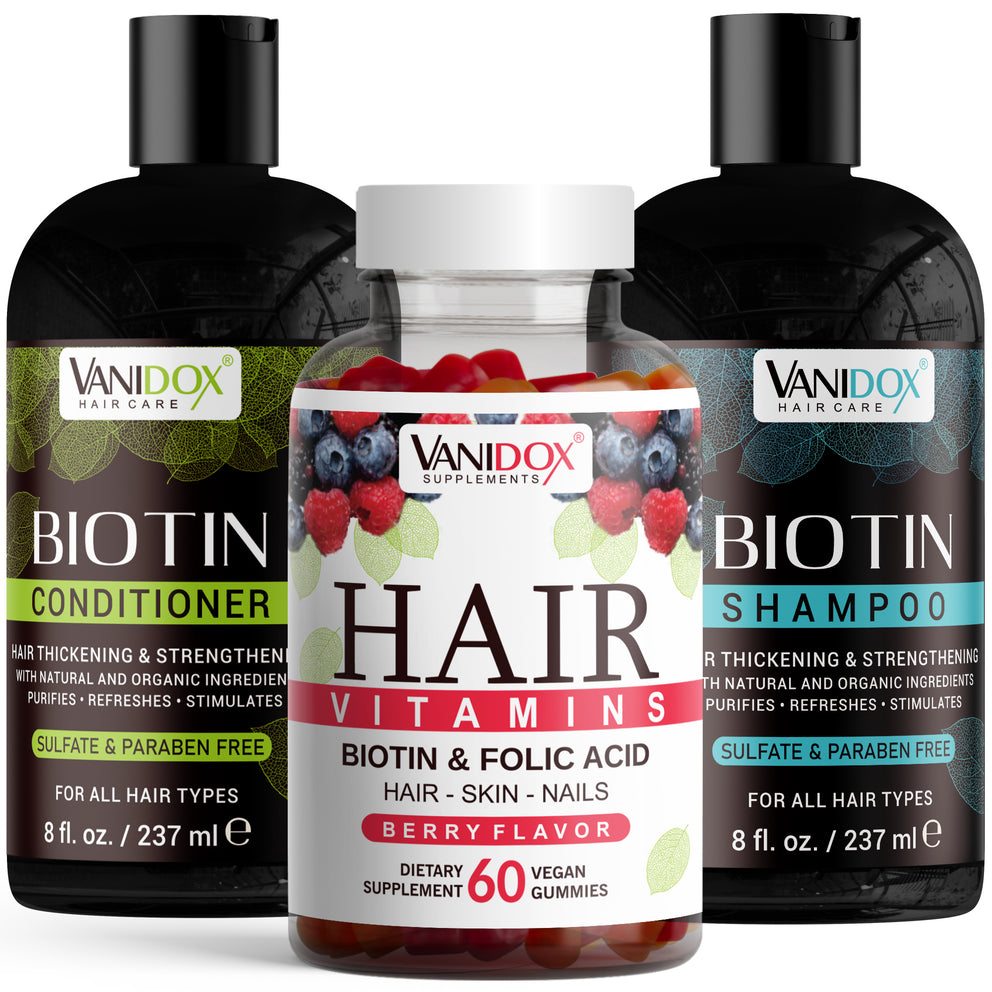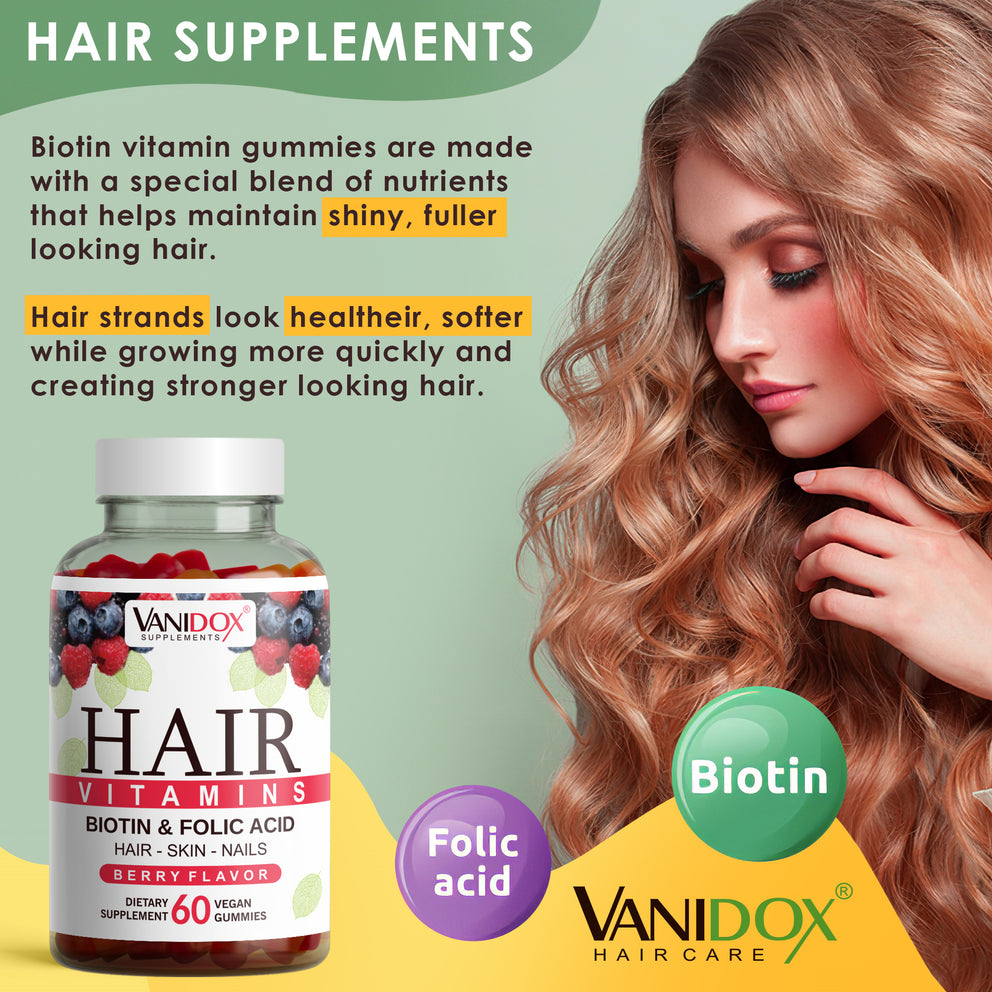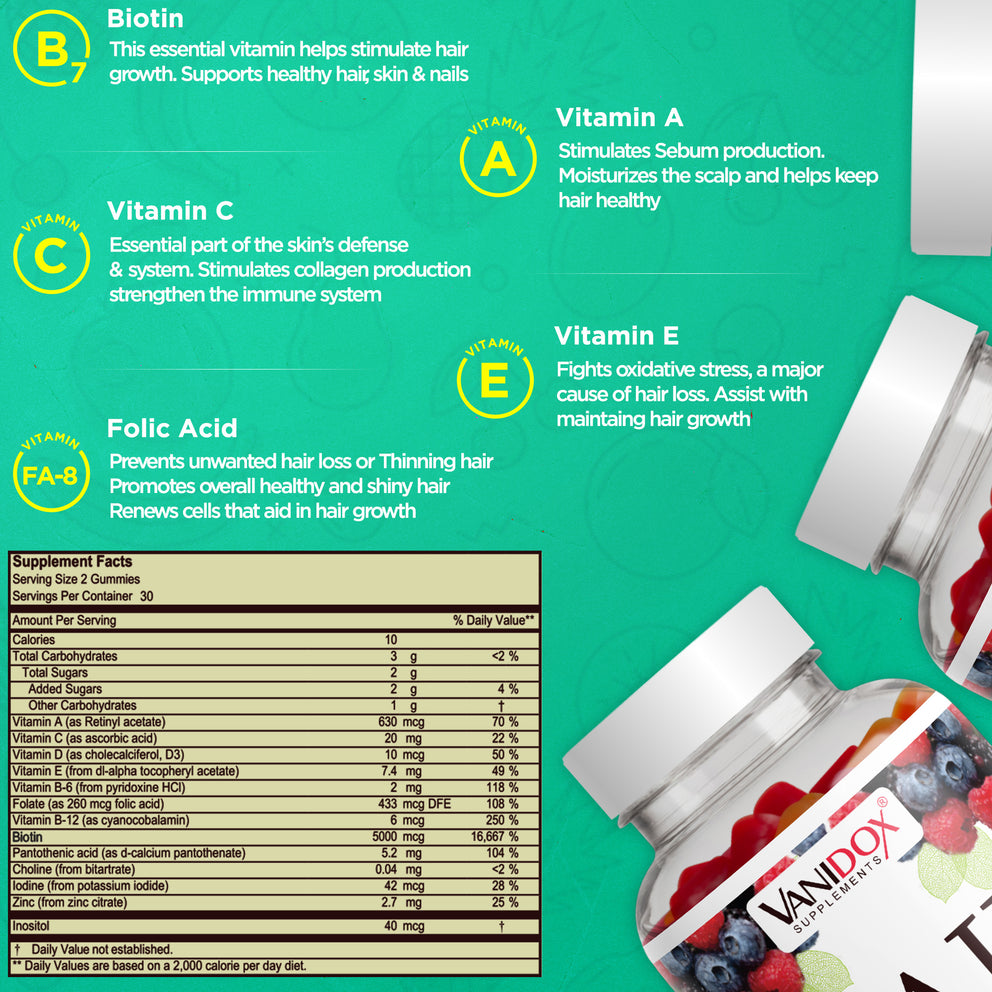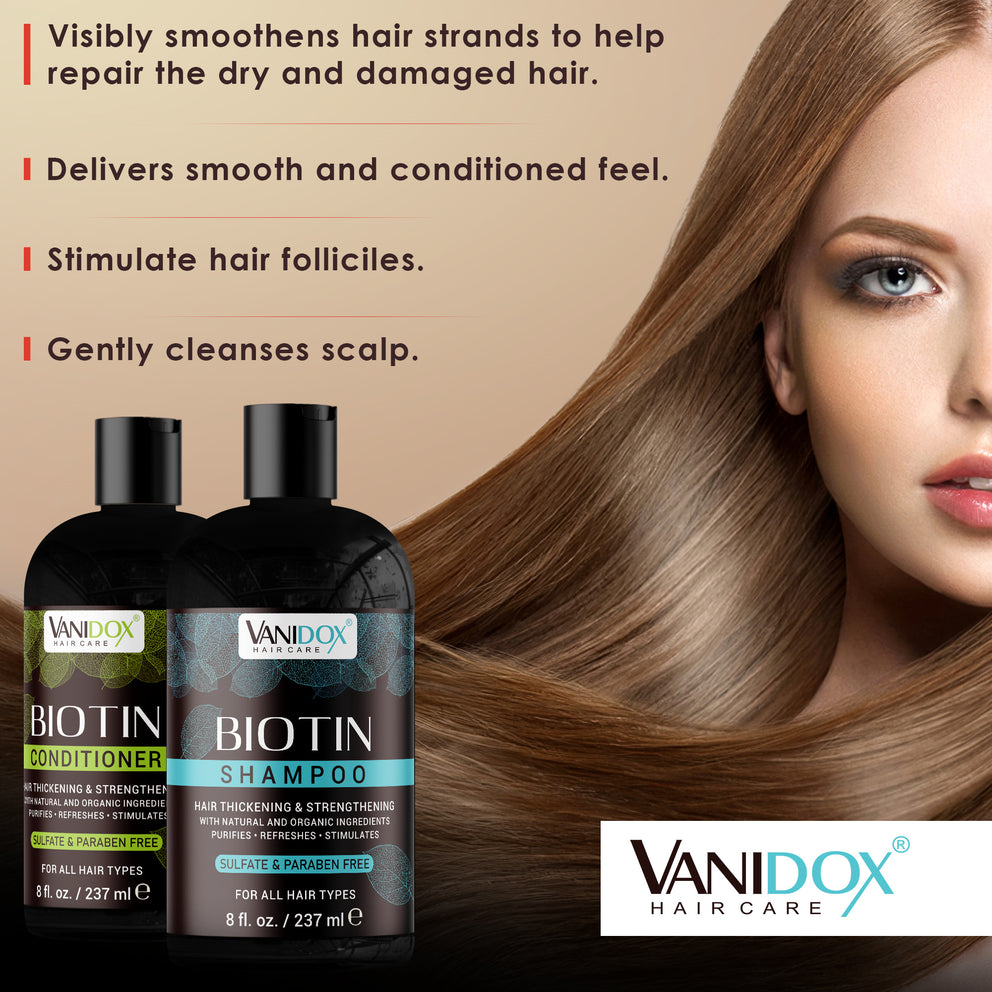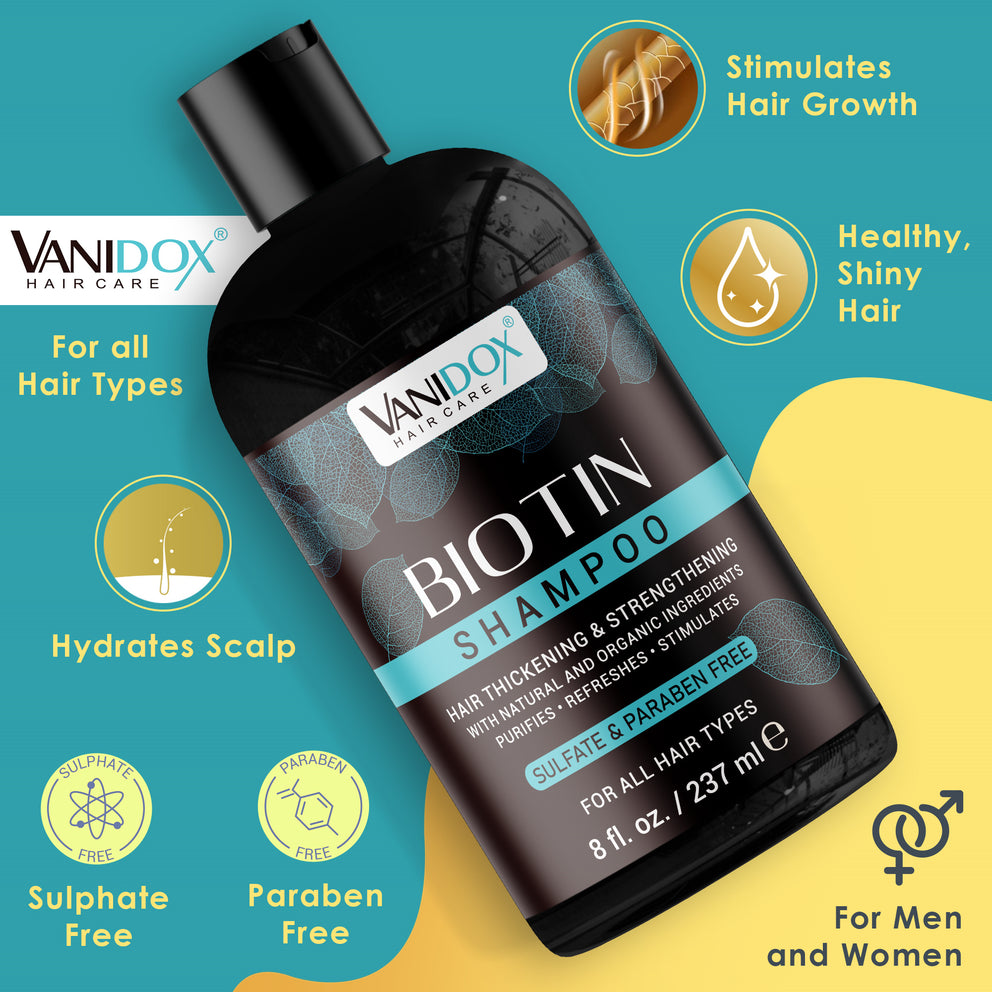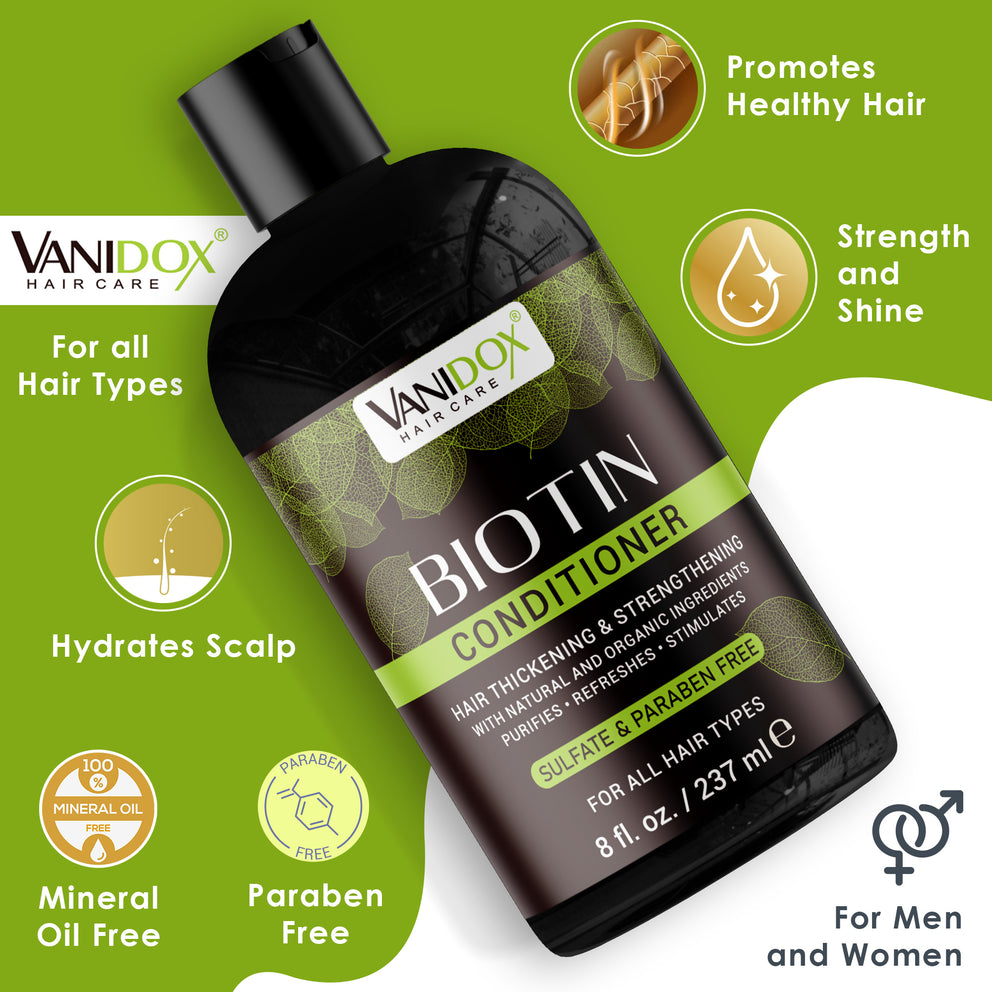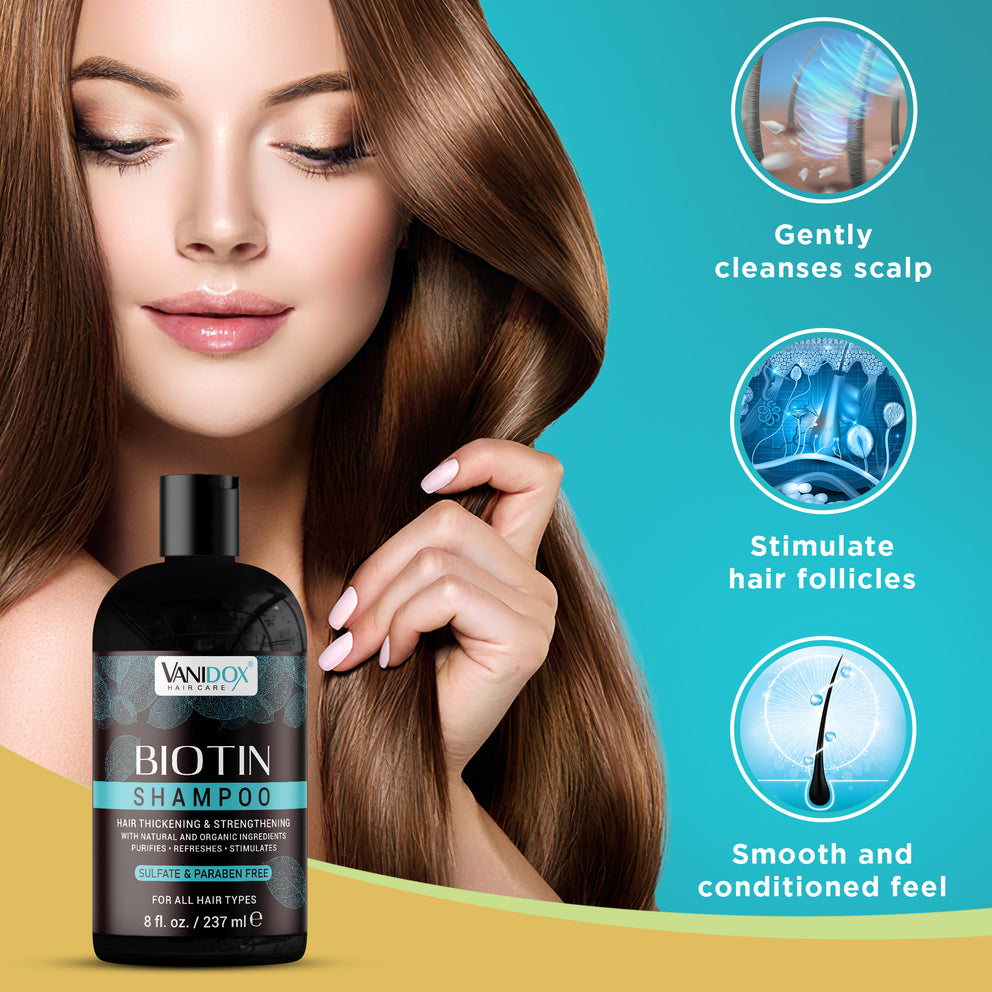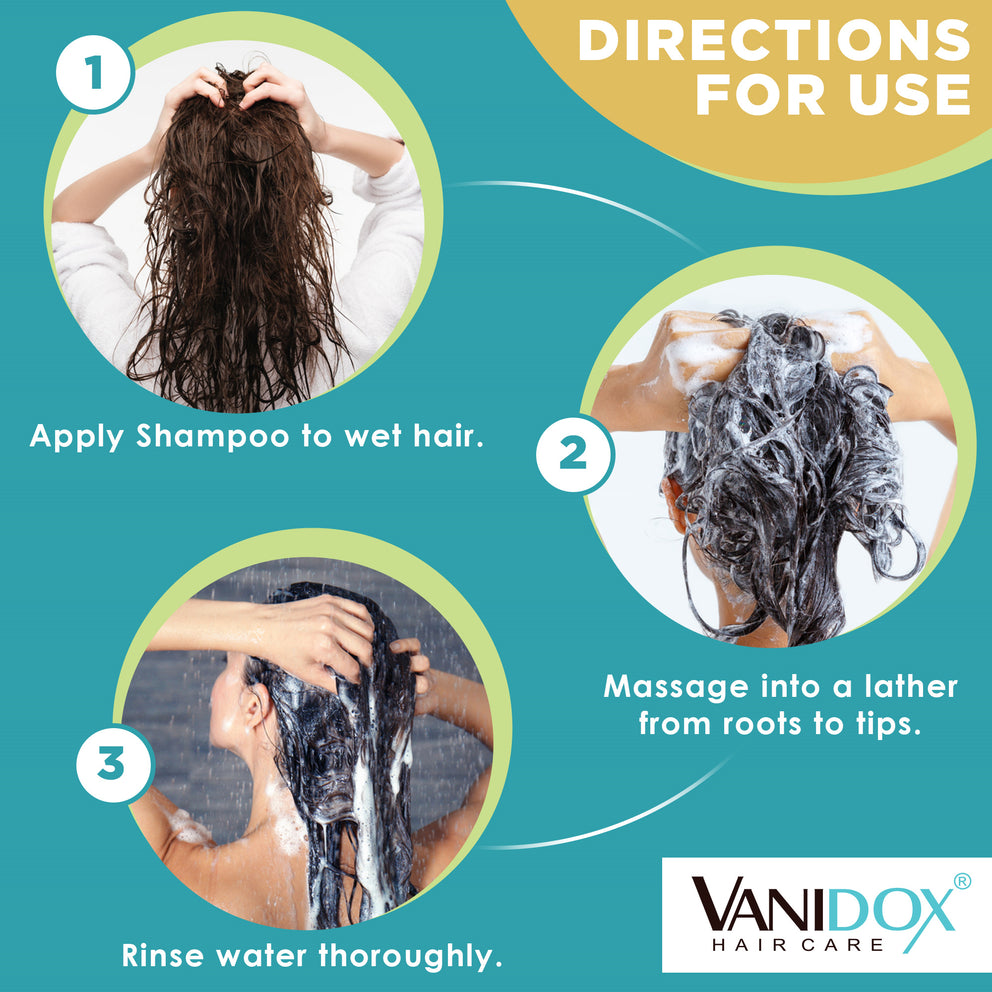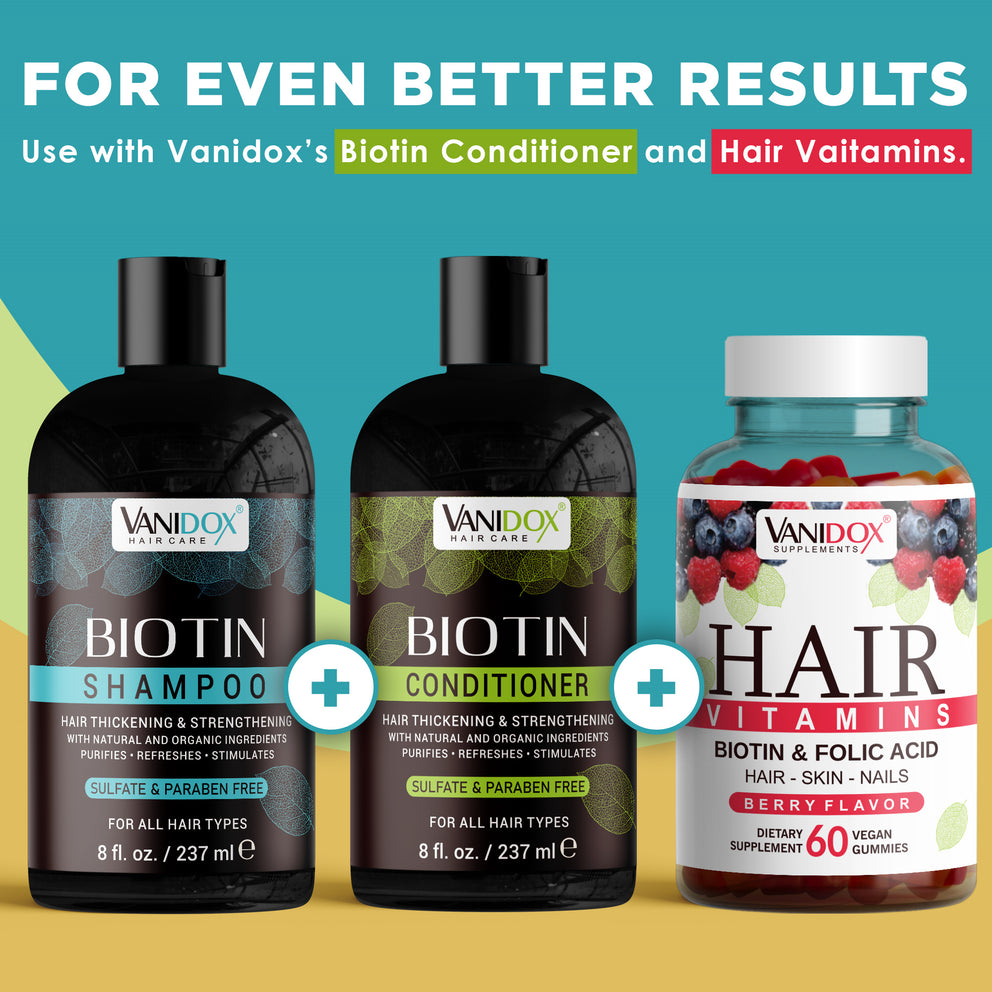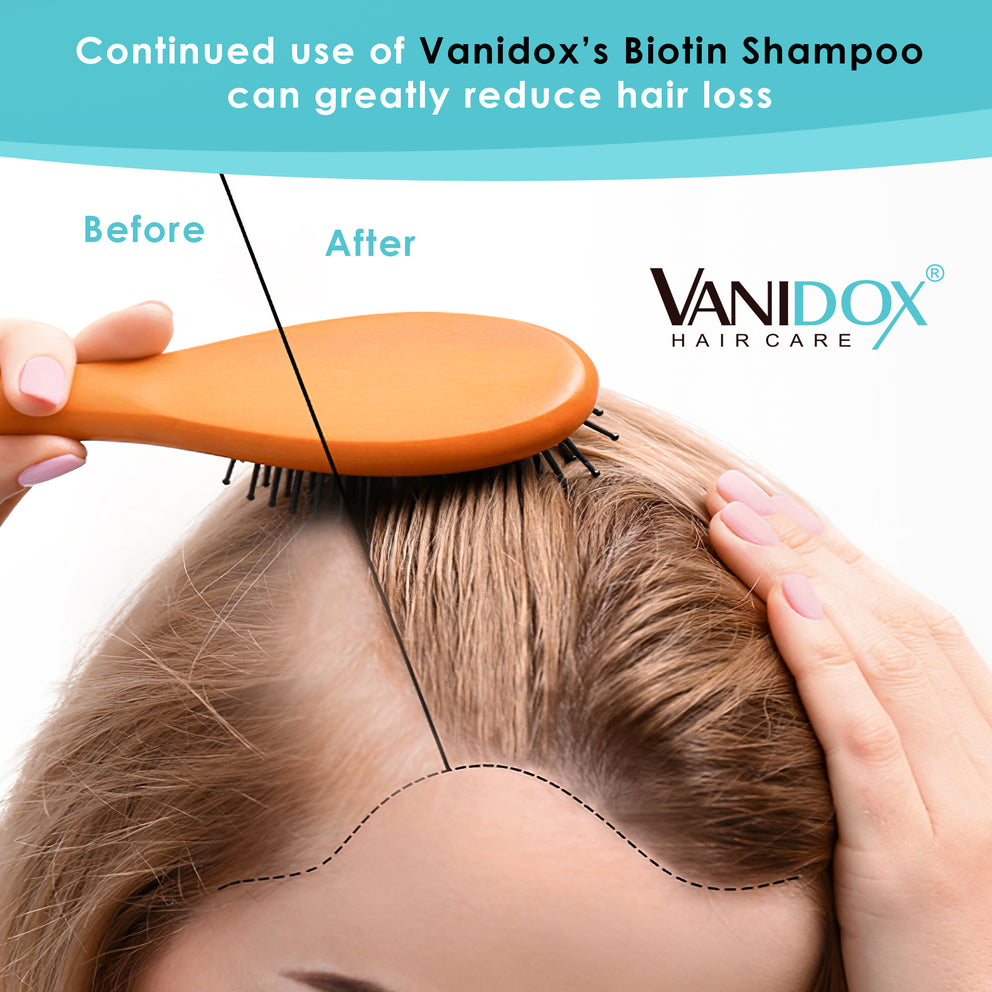 Biotin Vitamin with Biotin Shampoo and Conditioner
$29.95
$49.95
  Hair Thickening Shampoo and Conditioner - Natural Volumizing for Fine Hair, No Sulfates, Biotin For Strand Retention, Anti-Hair Loss,  Instantly Stimulates Thicker & Fuller Hair Supports Hair Growth – Biotin is a vitamin B complex associated with important nutrient to assist with a healthy hair growth. Prevent Hair Loss – our gluten free gummy vitamins may help with sebum production, keeping the scalp healthier and able to retain more hairs. Improve Hair Appearance - Biotin Gummies and Biotin shampoo help volumize the skinniest strands into a fuller and abundant-looking locks. Great Taste with Great Benefit – our berry flavor biotin vitamins are made with a special blend of nutrients and minerals that may help to support hair, skin and nails. Complex Formula - our biotin formula is boosted with our source of nutrients, minerals, amino acids, and essential vitamins for hair growth and thickness. Sulfates and Paraben Free NATURAL HAIR GROWTH VITAMINS - berry flavored biotin vitamin with biotin 5000 mcg, 60 count vegetarian biotin gummies made with a special blend of nutrients which guarantee a whole-hair wellness by targeting the multiple root causes of thinning and hair loss. It provides great taste with great benefit and yields faster skin, nail and hair growth. VANIDOX BIOTIN SHAMPOO (8OZ)- The organic VANIDOX Biotin shampoo helps prevent hair loss while nourishing your scalp. The vitamin B complex enriched with valuable botanicals gives the flawless hair loss treatment and leaves the smooth hair you always desire for. SUPER-CHARGED BIOTIN CONDITIONER (8OZ) - You can get hair full of volume by using this combination of biotin shampoo and conditioner. The thickening shampoo and conditioner is designed with you in mind to boost your hair from root to tip looking hydrated and improves your appearance with fragrant, shiny and smooth hair. HAIR CARE AT ITS BEST - Our exclusive hair care set helps strengthen hair growth by penetrating your scalp deeply, instantly nourishing from the inside and suitable for all hair types and colored hair. Our thickening shampoo and conditioner leaves hair moisturized, shiny and noticeably smoother within a few days span. Let your scalp breathe! Our top-notch combination of Vegetarian Hair Vitamin Gummies, VANIDOX Biotin Shampoo and Biotin Conditioner is a natural blend of BIOTIN (5000 MCG), AMINO ACIDS, FOLIC ACID, VITAMIN A, C, E, D and B-12 which assists in stimulating hair roots, improving their growth and strengthen hair. WHY BUY VANIDOX? Our Sulfate and Paraben-free shampoo and conditioner help moisturize the scalp leaving fragrant, smooth and shiny hair by adding volume and density to create a more hydrated and fuller look. The Supercharged Biotin Conditioner reaches into hair fiber protecting from split end and hair damage. Users have depicted a positive response within 8 WEEKS OF REGULAR USE. Apply first on your elbow and gently rub to check for any allergic reaction. Avoid contact with eyes and keep away from reach of children. Our hair growth vitamin gummy boosters protect from hair loss resulting in dreamy hair, skin and nails. Take two per day and chew thoroughly before swallowing. Patients having any medical condition should consult their physician before using the product. Packing: Pack of 3  ir, biotin for hair loss, best biotin supplement, biotin 5000 mcg, best biotin for hair growth, biotin vitamins for hair, biotin gummies, vitamins with biotin, biotinc, biotin for hair, biotin supplements, hair skin and nails gummies, biotin vitamins, best biotin, biotin pills for hair growth, growth vitamins, vitamins good for hair growth, biotin pill, biotin good for hair, fast grow hair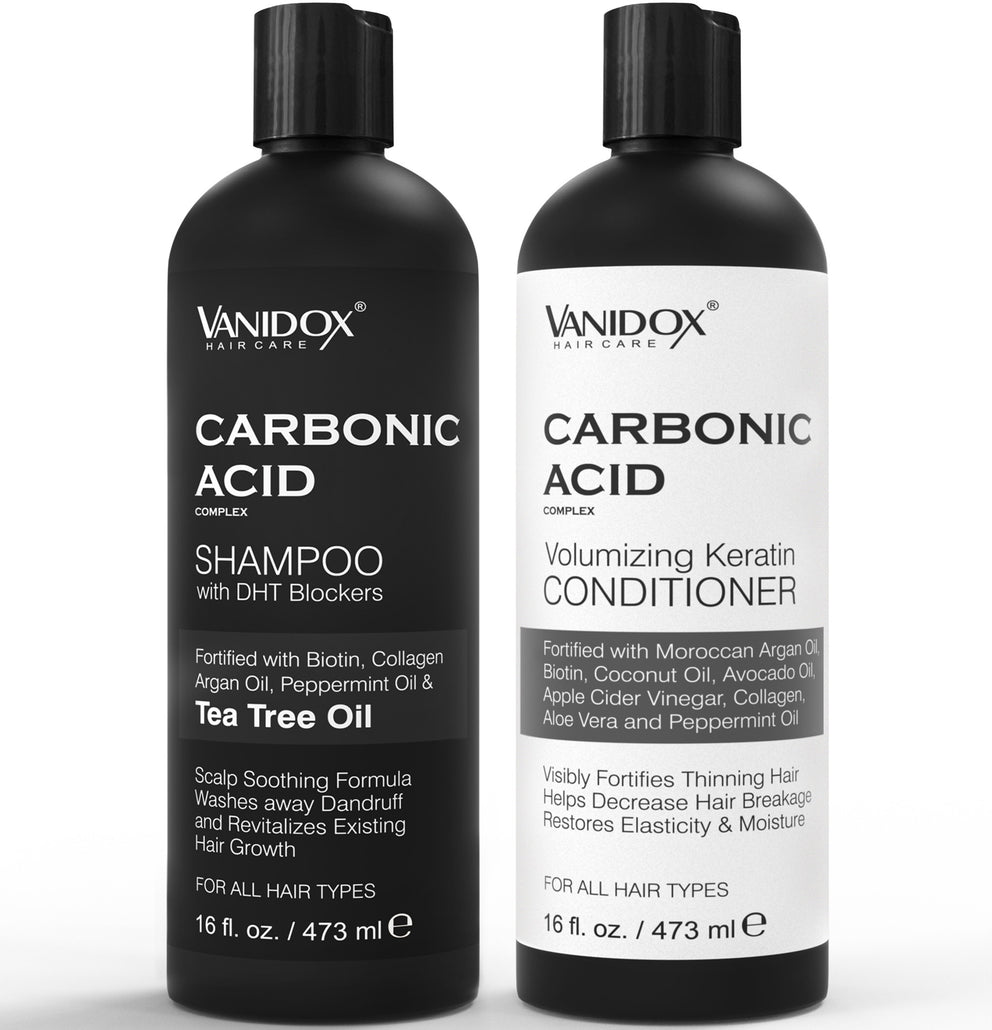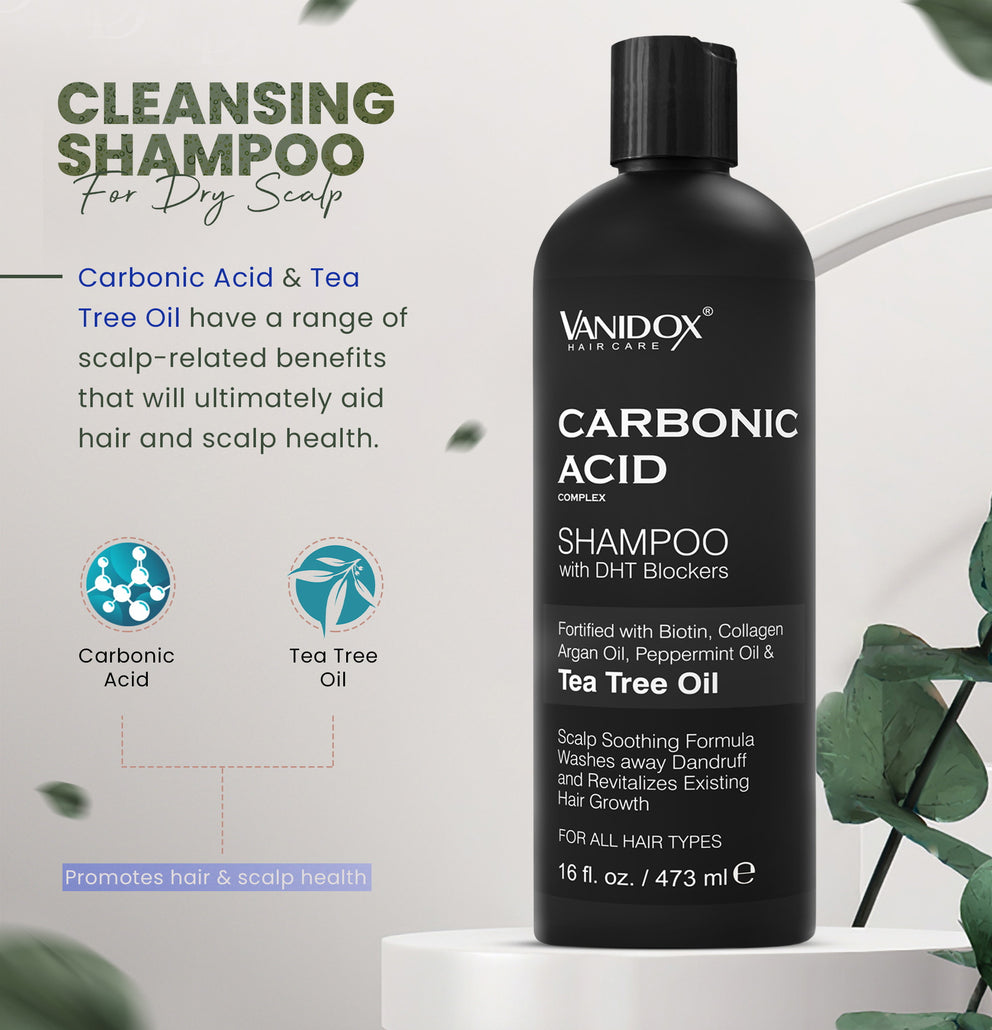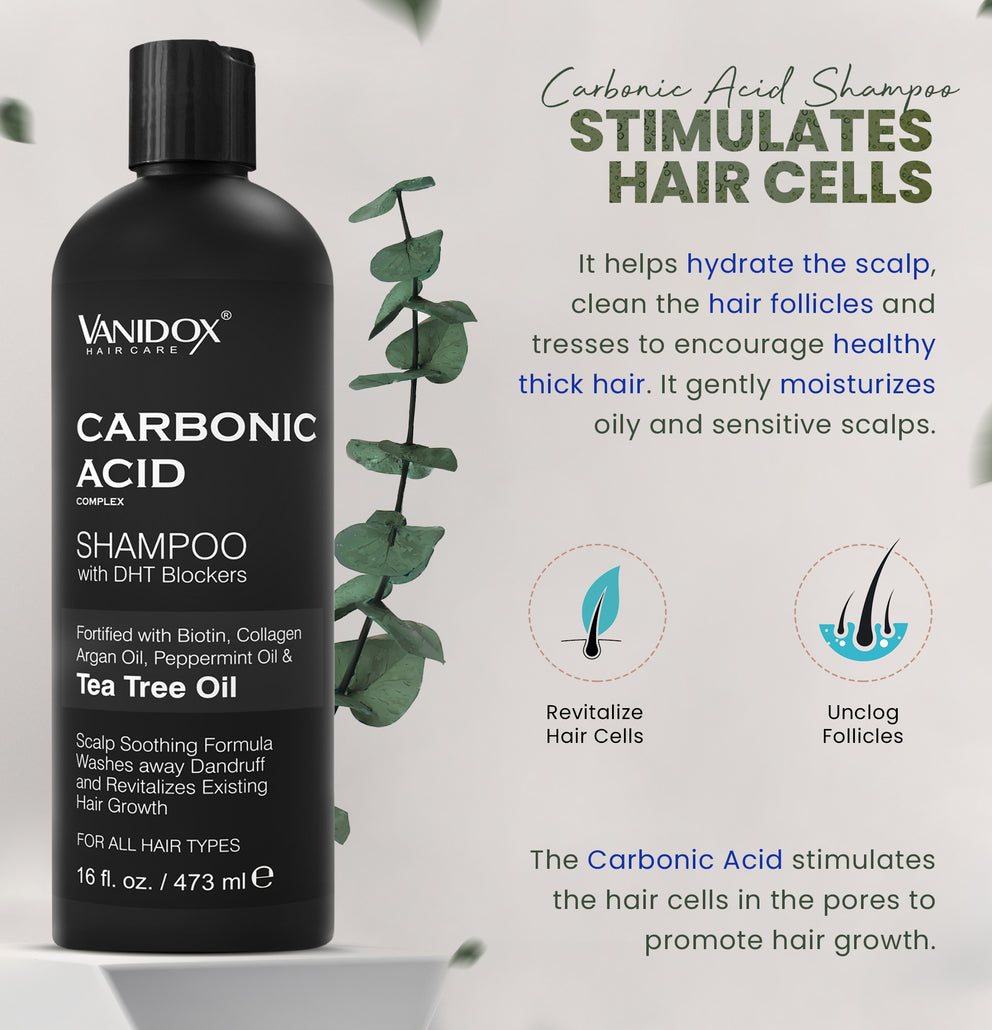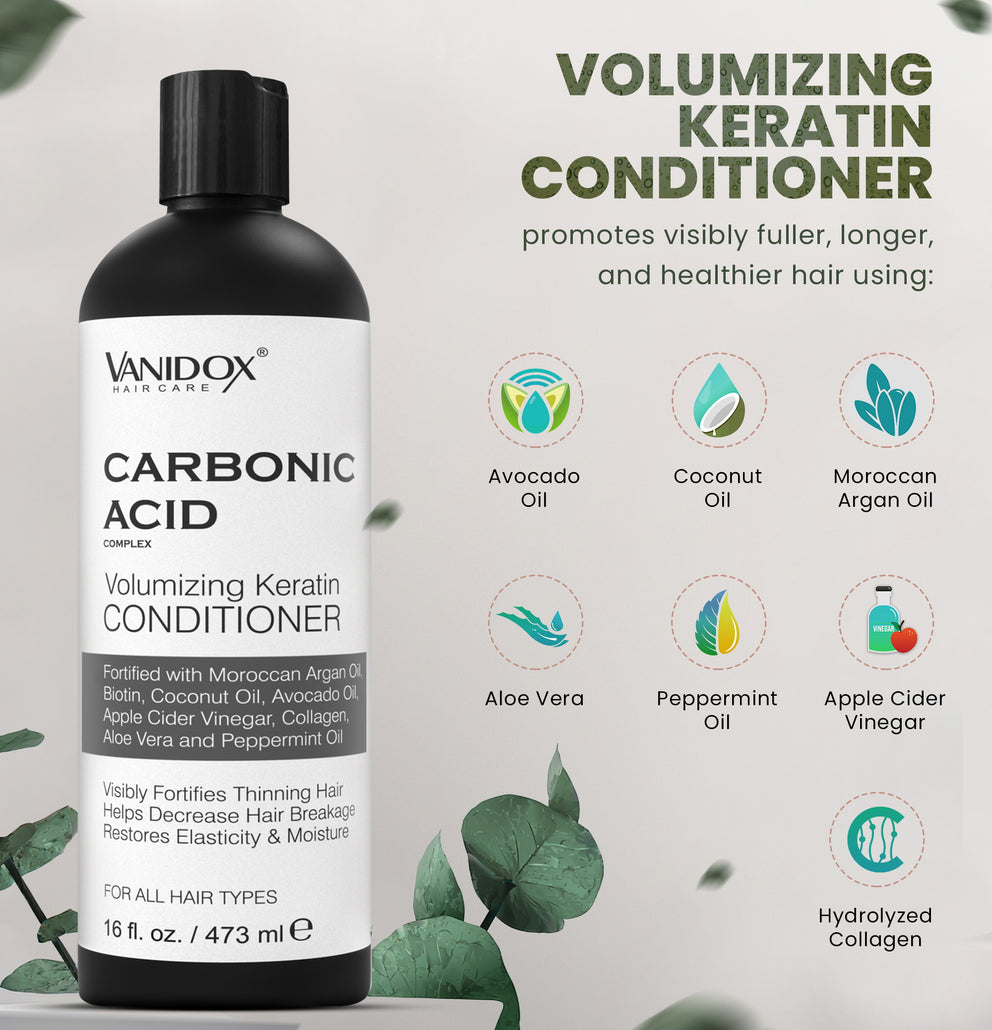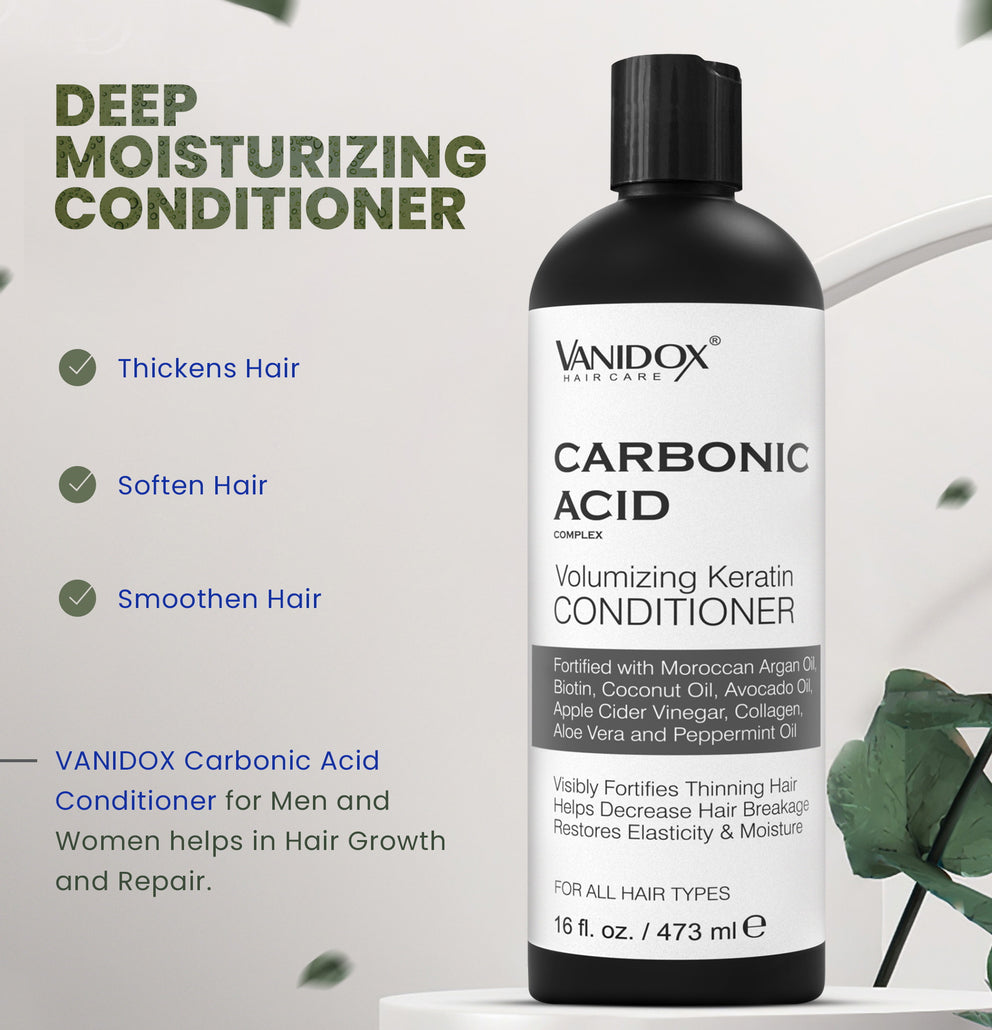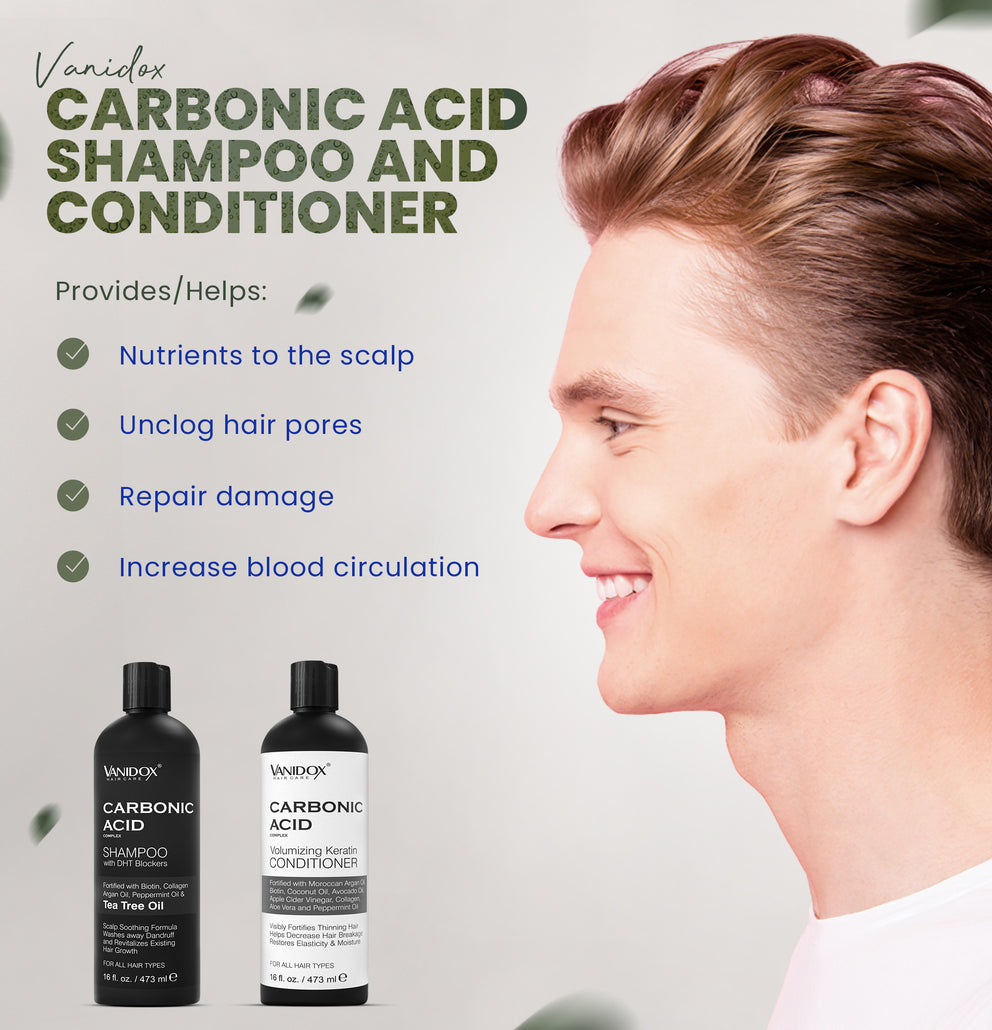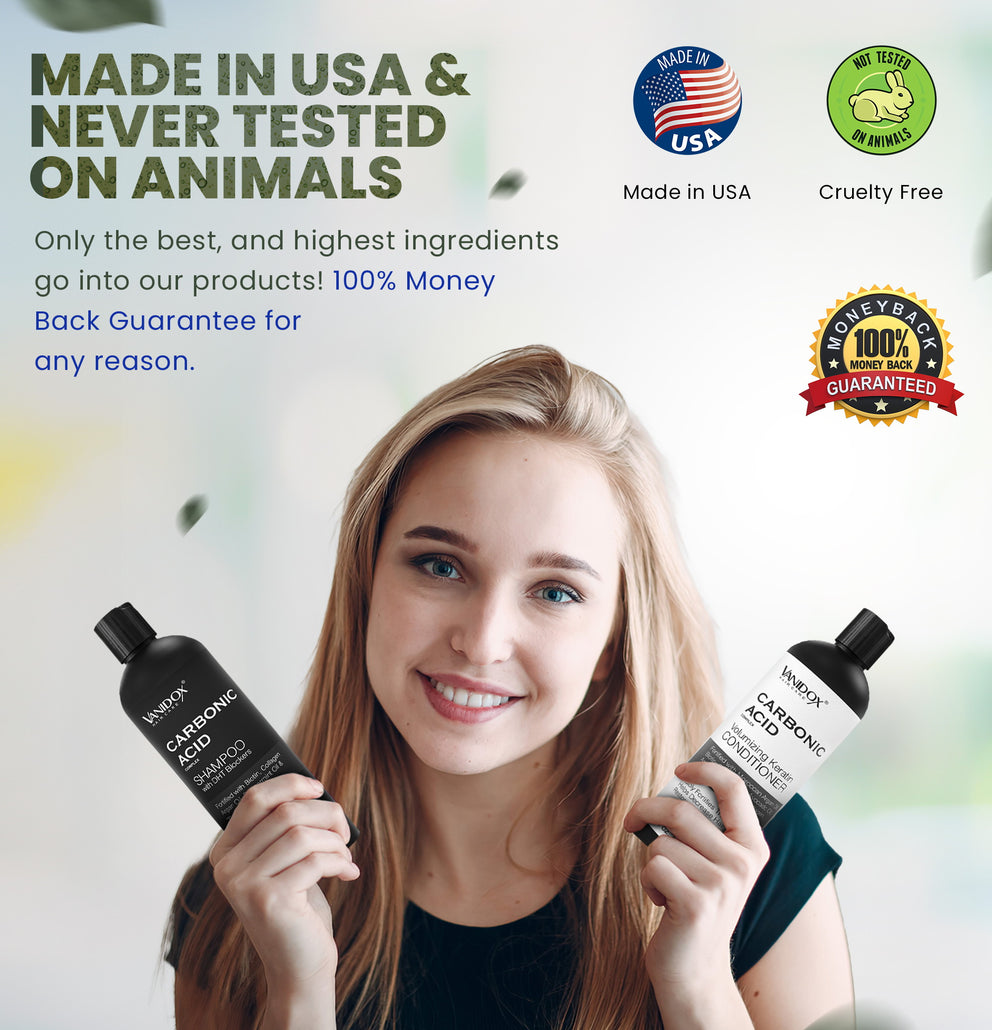 Carbonic Acid Shampoo and Conditioner | Revitalizes Hair Growth | S...
$34.99
$69.99
Carbonic Acid Shampoo and Conditioner for Men and Women, Made in USA, Deep Moisturizing Conditioner, Thickens, Softens, & Smooths Set for Hair Growth and Repair - 16 Fl Oz Each CLEANSING SHAMPOO FOR DRY SCALP: Carbonic Acid & Tea tree Oil have a range of scalp-related benefits that will ultimately aid hair and scalp health. It is a natural solution for reducing dandruff, moisturizing the scalp, increasing circulation for fuller hair, strengthening hair and unclogging follicles. VOLUMIZING KERATIN CONDITIONER: with super star ingredients such as Moroccan Argan Oil, Coconut oil, Avocado Oil, Apple Cider Vinegar, Hydrolyzed Collagen, Peppermint Oil & Aloe Vera to promote visibly fuller, longer, and healthier hair. STIMULATES HAIR CELLS: the Carbonic Acid stimulates the hair cells in the pores to promote hair growth. Our deep cleansing hair thickening shampoo helps hydrate the scalp, clean the hair follicles and tresses to encourage healthy thick hair. It gently moisturizes oily and sensitive scalps. BENEFITS OF THE CARBONIC ACID SHAMPOO: Provide nutrients to the scalp and helps it to keep clean and fresh, helps to unclog hair pores, increase blood circulation in hair follicles and repairs damage, retain the moisture in hair and keep it healthy and glossy. It works on a cellular level to produce positive results by revitalizing hair cells. MADE IN USA & NEVER TESTED ON ANIMALS: Only the best, and highest ingredients go into our products! 100% Money Back Guarantee for any reason